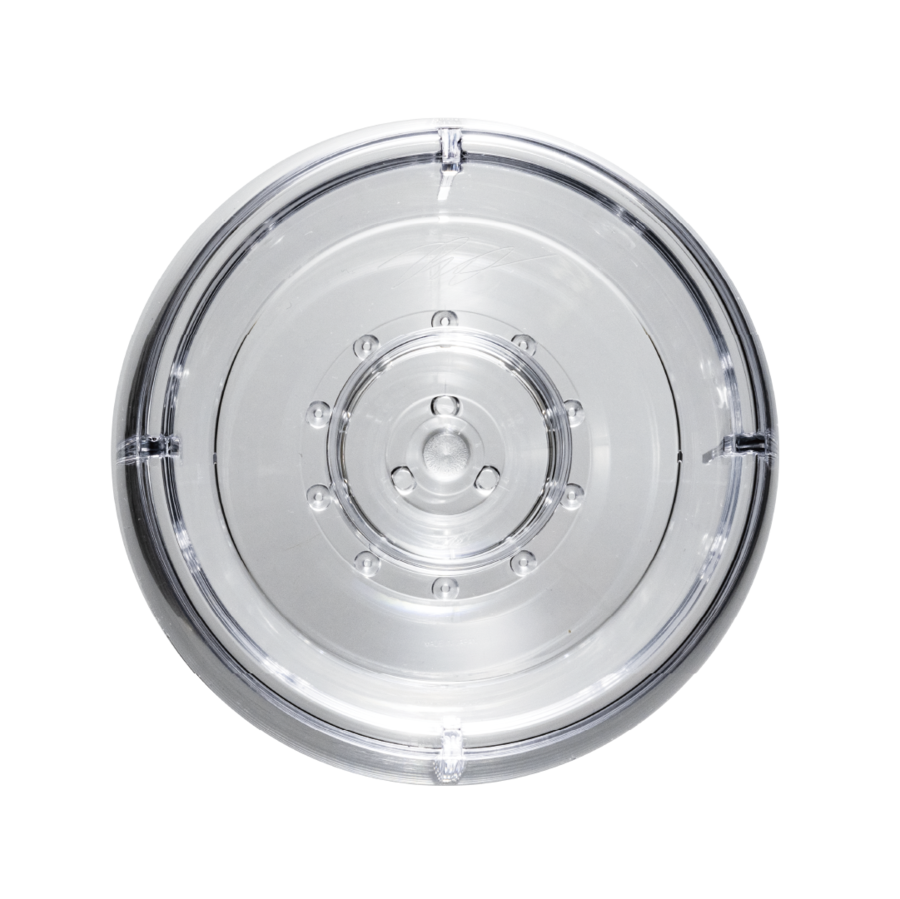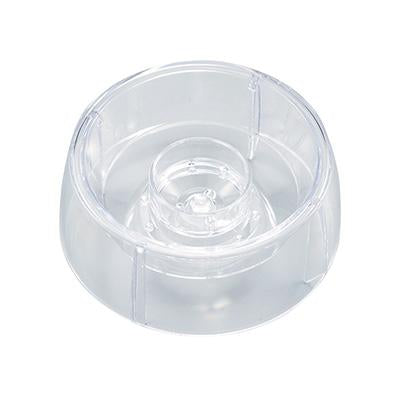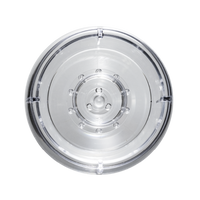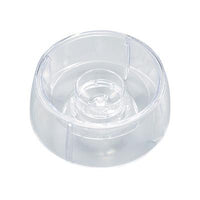 V60 dripper attachment that changes your homebrew quality to a pro-level
Collab project of Hario X 2013 WBC champion Pete Licata
Two holes of differing diameters enable steamed and non-steamed liquids to pour out separately. Even when not carefully poured, liquid drizzles out to ensure you can brew delicious coffee, even from the wide spout of a standard or electric kettle. Fits inside paper filters for use with any size 02 dripper.
A V60 attachment that assists your pouring to achieve an ideal drop-by-drop water distribution. This adorable little disk has 2 layers of ring, each with little holes to distribute the poured water evenly onto the coffee ground. The inner circle has a bigger hole, and the outer circle has smaller holes. If you don't own a gooseneck kettle, this is a very good and affordable investment- this disk will filter the gush of water coming from a regular kitchen kettle to a meticulous, drop-by-drop pouring.   
While this magical disk will assure you the very easy, very repeatable professional-level results simply by pouring hot water into it, by changing the combination of those circles by pouring into each ring separately or both at once, you can also play with many different variations.
The product comes with Mr. Licata's recipe, instruction, and message.

This is an attachment for V60 dripper. This item on its own cannot function as a coffee filter. V60 dripper and paper filter are needed.  

Details

Size: W109 mm × D 109 mm × H 51 mm
Capacity: 1-4 cups
Material: PCT Resin (Heat resistant)
Dishwasher safe
Comes with Mr. Licata's recipe and instruction, message, and signature
Made in Japan
Information taken from Hario and Kurasu sites.
Installments are available via Atome for 3-month split payments, 0% interest.
Checkouts made via PayMongo can pay via GCash, Credit and Debit Cards. For PayMaya, GrabPay, and OTC payments (7-Eleven, Cebuana, MLhuiller), please choose the PayMongo payment link option upon checkout.
Note: We don't accept or request payments to personal accounts.
For NCR, orders can be shipped on the same day to next day. Same-day shipping is possible but not guaranteed. For orders outside NCR, shipping lead times by the courier will apply.
Cash On Delivery method has different shipping lead times, they are displayed when choosing COD upon checkout.
Other products are classified as oversized or perishables due to their size and weight. They have fixed shipping fees.
For more information, please visit our shipping policy and lead times.
Not sure which size or part you need? Please send us a message via our contact form or any of our social media channels. We will be more than happy to assist you.